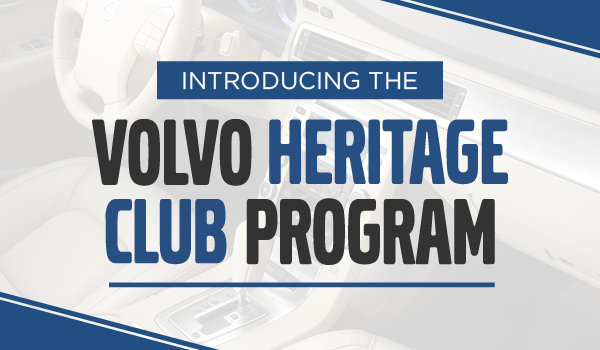 Introducing the Volvo Heritage Club Program.
Volvo Cars of Louisville is extremely proud to offer the Volvo Heritage Club Program, which is available to owners servicing their vehicle with authorized Volvo dealers and Volvo Genuine Parts.
Members can enjoy a 25% reduction on labor cost for vehicles 8 - 11 years old, or from 100,000 - 150,000 miles. Heritage Club plus members receive even more with a 35% reduction on vehicles 12 years or older, or over 150,000 miles.
Further benefits include Best-in-class Lifetime Parts and Labor Warranty. Simply explained: you pay for parts and service once-- you never pay for the same parts or labor ever again! As long as you remain the owner, the warranty remains intact and provides long-term coverage.
Volvo has a vast catalog of covered parts and services eligible for the Lifetime Parts and Labor Warranty. Some exclusions can include, but are not limited to, spark plugs, brake pads and rotors, timing belts, wiper blades, and tires. Our advisors are at your disposal to answer further questions about this amazing program.