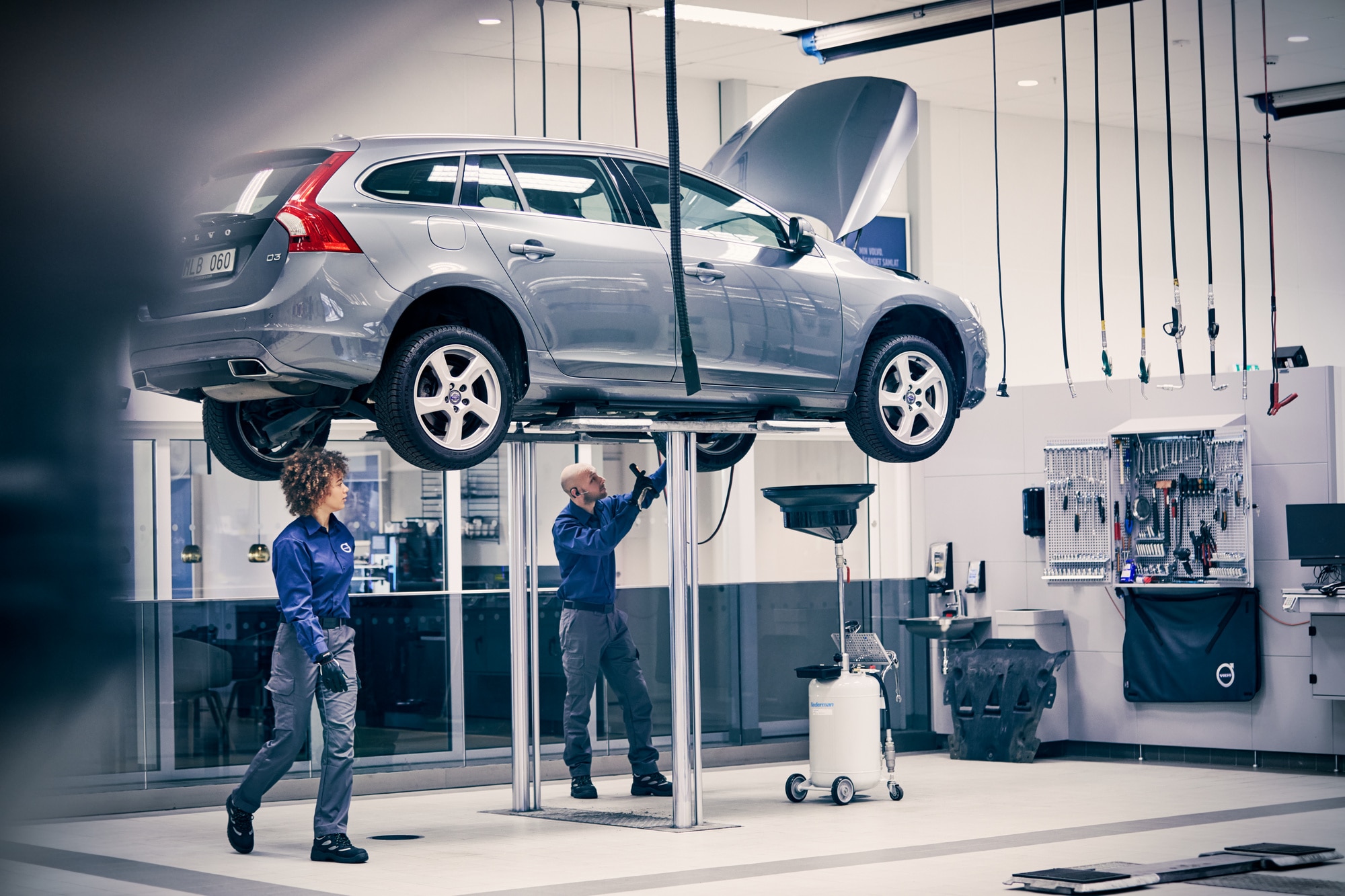 Volvo Lifetime Parts & Labor Warranty
Here at Volvo Cars of Louisville, we offer Volvo Lifetime Parts & Labor Warranty. This warranty is available to any retail customer who purchases an eligible part and installs it at an authorized Volvo dealer. Pay for a repair once and never pay for it again!This warranty does not cover accessories, wear items, or consumables. Please see the list below for examples of parts excluded from the Volvo Lifetime Parts & Labor Warranty (Note: this list is not all-inclusive):
Batteries
Batteries for keyless entry
Timing Belts
Filters
Belts
Brake Pads
Rotors (excluding run out)

Wiper blades

Spark plugs

Clutch lining

Floor mats
Upholstery/rugs
Tires (please refer to the Tire Manufacturer's warranty)
The Lifetime Parts & Labor Warranty does not apply to third-party purchasers such as independent repair shops, body shops, or parts purchased over the counter and not installed by anauthorized Volvo dealer. The warranty on these parts will be two years from the purchase date for parts replacement defects only, labor not included. Volvo Part Warranty will not cover part failures due to installation errors.
For more information, please call our Service Department or fill out the inquiry form on top of the page.
Note: This warranty is non-transferable.  The coverage only applies to the original purchaser of the part.  Proof of previous purchase and installation at an authorized Volvo dealer is necessary for coverage.  This warranty does not cover parts replaced under your Volvo New Car, Certified Pre Owned or VIP Warranty.  For repairs completed under these warranties you will be covered for the balance of the remaining warranty or 90 days, whichever is greater. Volvo Car USA, LLC warrants the new Volvo Genuine replacement part (excluding accessories and consumable parts as listed above) that such part installed at an authorized Volvo dealer will be free from defects in material or workmanship.  There is no coverage for parts needing replacement due to any outside influence.